Online Marketing
Services
We provide Myanmar web hosting with unlimited disk space and bandwidth. Our web servers are lightning fast and secure. Moreover, professional supports are available at anytime by calling to our hotlines.
Using Gmail is bad for business because it is free and everybody can get it. Whereas webmail is dedicated for business matters and you can get with @yourcompanyname.com instead of @gmail.com. It is quite beautiful and impressive for your customer and thus gain more trust from them. Besides, you can get a free one web page along with this service.
In Myanmar, advertising on Facebook is very popular. With the right strategies and techniques, it can really leverage up your business sales. At MWD, we analyze your business, your competitors and your audiences to get the most out of it. Contact us today and let's discuss how we can help for your business.
Advertising on Google is one of the most effective online marketing. Your ad will be shown when people searching for your kind of product or service. Only people who need would search and if your ad is shown to them, you better prepare to get in business.
SEO ( Search Engine Optimization) lets your website appear on search engines' result page. If your website is listed on first page or higher position of Google, you will get higher promising businesses. We provide Myanmar SEO and international SEO services in 100% risk free and ethical way.
Logo design is the most important thing for your business since it will be representing your company all the time. Therefore, it should be clean and meaningful. World famous logo designs are clean, neat and meaningful and thus easily recognizable. Myanmar Web Designer also provides logo design service for various types of company including travels & tours, hotels, engineering, real estate, garment, eCommerce and so on.
We design advertisement for billboard, magazine and journal with modern color and best layout system. Thus, make your brand easily recognizable.
Among a lot of designs, a few can stand out. With our graphic design service your brand gonna stands out and yet it is affordable.
The business cards we create are not only for just putting name and contact information on it. We make them elegant so that you can be proud giving them away. Your business card tells who you really are. So, don't make it looks cheap!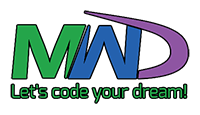 Myanmar Web Designer is a creative web design and web development company which provide best web design service, web development service and result guaranteed SEO service in Yangon. Moreover we provide online advertising services (Facebook advertising, Google Advertising and Digital Marketing) and graphic design services (logo design, brochure design, pamphlet …).
It was founded in 2012, in Yangon. MWD has developed websites and provided other services for various kinds of company including tour operator in Myanmar, hospital and clinic, construction, shipping, manufacturing, business consultancy, online shopping (eCommerce web development), restaurants in Yangon and so on. Our experienced web designers and web developers know how to produce a website that engages to users and visitors very well. We are currently managing over 600 clients' websites.
Why Myanmar Web Designer?
Website Pricing
Website pricing at a glance! Please visit our website price page for detail features and information.
| Package | No. of Pages | Web mail | CMS | SEO | Free Update Service |
| --- | --- | --- | --- | --- | --- |
| Basic | Up to 10 pages | 4 accounts | Add-on | Basic | 4 times |
| Hybrid | Up to 30 pages | 8 accounts | Yes | Basic | 8 times |
| Superb | Unlimited | 12 accounts | Yes | Basic | 12 times |
| Earning | Unlimited | 12 accounts | Yes | Special | 12 times |
Featured Clients
We are proficient in