We provide Myanmar web hosting with unlimited disk space and bandwidth. Our web servers are lightning fast and secure. Moreover, professional supports are available at anytime by calling to our hotlines.
Read More »
Using Gmail is bad for business because it is free and everybody can get it. Whereas webmail is dedicated for business matters and you can get with @yourcompanyname.com instead of @gmail.com. It is quite beautiful and impressive for your customer and thus gain more trust from them. Besides, you can get a free one web page along with this service.
Read More »
About Myanmar Web Designer (MWD) Co., Ltd.
Myanmar Web Designer is a creative web design and web development company which provide best web design service, web development service and result guaranteed SEO service in Yangon. Moreover we provide online advertising services (Facebook advertising, Google Advertising and Digital Marketing) and graphic design services (logo design, brochure design, pamphlet …).
It was founded in 2012, in Yangon and has been developing websites and providing related services for various kinds of company including travel & tours, hospital and clinic, construction, shipping, manufacturing, business consultancy, online shopping (eCommerce web development), restaurants, construction & engineering and so on. Our experienced web designers and web developers know how to produce a website that engages to users and visitors very well.
Why should you work with us!
Website Pricing
Website pricing at a glance! Please visit our website price page for detail features and information.
| Package | No. of Pages | Web mail | CMS | SEO | Free Update Service |
| --- | --- | --- | --- | --- | --- |
| Basic | Up to 10 pages | 4 accounts | Add-on | Basic | 4 times |
| Hybrid | Up to 30 pages | 8 accounts | Yes | Basic | 8 times |
| Superb | Unlimited | 12 accounts | Yes | Basic | 12 times |
| Earning | Unlimited | 12 accounts | Yes | Special | 12 times |
Featured Clients

Global News Light of Myanmar
gnlm.com.mm

United Vision Eye Care
unitedvisioneyecare.com

Shine Group (Shine Construction)
shinegroupmm.com
First Private Bank
firstprivatebank.com.mm

PEB Steel pebsteel.com.mm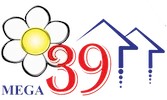 Mega 39 mega39.com

KTzRH ktzrh.com

Doremi Family Club doremifamily.com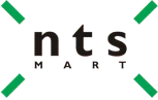 NTS Mart ntsmyanmar.com.mm

Shin Than Thu sttballooning.com

မကွေးတိုင်းဒေသကြီးလွှတ်တော် magwayregion.hluttaw.mm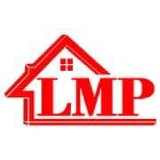 Best Web Design Company in Myanmar
Best web design Company in Myanmar
Lin Myanmar Property ( REAL ESTATE )
linmyanmarproperty.com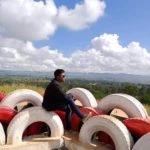 Best service and patient staffs
Best service and patient staffs here so you should think about your website design do not choose wrong decision.I'm also satisfy about my website design.
Phyo Myint Kyaw
topdiamond-mm.com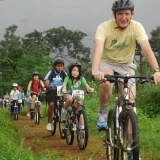 Great Web Designer Company
MWD is a great web designer company that offers prompt and efficient action on requests. I am completely satisfied with their service and thus highly recommended.
Jeff Parry
cyclingmyanmar.com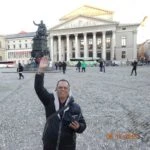 Maintain Longest Relationship
One of the longest & good relation with me.
Ba Myint Aung
myintaung.com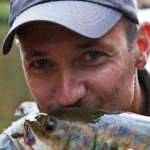 Extremely responsive company
Extremely responsive company!!! A real pleasure to work with MWD; when you have a problem, they answer and fix it quickly!!!
Vincent Jalabert
myanmarflyfishing.com
Responsive and Provide Excellence Customer Service
We have worked with MWD extensively for website maintenance, migration of server and SEO. They are responsive and provide excellence customer service. I would definitely recommend their services to anyone and everyone.
Glenn Chau
yeb.com.mm
yangonbookings.com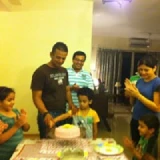 Extremely Professional
Our company works with MWD for 3 SEO, Social media and advertisement graphics for three major international brands, for more than a year now. very knowledgeable, friendly and easy to work with. We look forward to a very long term relationship with them. : )
Krishen 'Minu-abook' Suryakanth
asigwll.com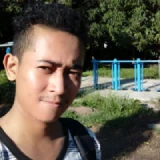 One Of The Best
One of the best web-developing group in Myanmar that take care to their customers. See you at the success street. Forward MWD.
Wai Yan Moe Myint
yangongas.com
14starengineering.com
fourteenstarmedical.com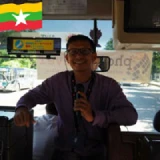 Become One Of Our Supporters
To start business in an advanced, modern way, we'd found ways to access, there we met MWD. After the discussion, the proposal of MWD occupied our decision and no need to think further. For MWD's trustworthy, prompt and exact work has shown that our belief for them has become one of our supporters or excellent marketing staff for our business. We're sure MWD could hold this good name forever and hope to work together as well.
Han Moe Zaw
grandservicemyanmartravel.com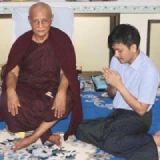 Very professional and well done
The design that MWD created was amazing and the way MWD doing was very professional and well done. We were feeling great comfort during design stage and MWD fulfilled our massive requests patiently.
Thet Naung Saw
vizawdayatheinn.com